We Offer a Number of Home Improvement Services in Southgate, MI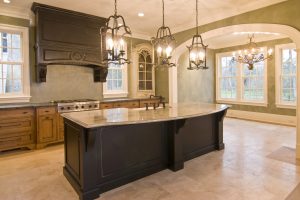 At Adkins & Sons, we offer a wide range of home improvement services that help homeowners in Southgate and other nearby parts of Michigan make their homes more functional and aesthetically pleasing. While we're known for our windows and doors, we offer quite a few other renovation services as well. From kitchen and bathroom remodeling to garage renovations and more, Adkins & Sons is the company to turn for all of your remodeling needs.
Explore Our Services
You can turn to the experts at Adkins & Sons for assistance with a wide range of home remodeling services, including:
Kitchen remodeling – We'll upgrade your kitchen to make it a more attractive and inviting gathering space in your home.
Bathroom remodeling – We can modernize your bathroom so it is more appealing and offers better functionality for your needs.
Garage renovations – Want to add a garage or expand your existing garage space? Our professionals can provide you with the garage services you need.
Home additions – If you'd like to add a brand new room to your home, we can help you plan and build it out.
Skylights – A skylight adds natural daylight as well as solar heat to any room in your home.
Sun tunnels – Want the natural light of a skylight but for a more central room in your home? A sun tunnel can channel sunlight from your roof to a room that could use the extra light, like your basement.
Dormers – These windows are built out as an extension of your roof to add aesthetic appeal and natural light.
Adkins & Sons can help you find the right products for your home improvement project, pull any necessary permits to get the job done, and handle the installation with precision and care.
Professional Services
We've been in business since 1979, making us one of the longest-tenured companies in the area, and we know exactly what it takes to make sure you have a seamless, stress-free project. We'll go above and beyond to ensure your satisfaction is met from beginning to end. One of the ways we do that is by enabling all of our customers to have direct contact with our president. This way, they can call our president if any issues arise to get it taken care of immediately.
Contact Adkins & Sons Today
Ready to get started on a home improvement project at your home in Southgate, Ann Arbor, or a nearby community in the Downriver area of Michigan? Give us a call today to schedule a free consultation. We look forward to working with you.
Contact Us