Dormer Windows Professionally Installed for Homeowners in the Southgate, MI, Area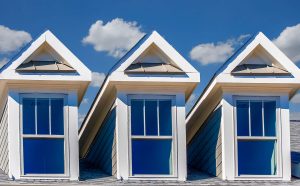 Are your home's dormer windows looking a little worse for the wear? After years of exposure to the harsh weather common in Southgate, Michigan, windows can become worn, damaged, or ineffective. When this happens, there's only one name you need to know – Adkins & Sons Windows. We can install premium new dormer windows on your home to improve its durability and efficiency for years to come.
What Are Dormer Windows?
Dormer windows are windows that are set on a sloping roof. They create openings to let light into a roof plane and can increase the usable space in an attic or loft. Whether you need replacement dormer windows for your home or are looking to have them installed for the first time, Adkins & Sons can make it happen.
Our Windows
At Adkins & Sons, we proudly offer windows manufactured by Pella. As one of the leading window manufacturers in the country, Pella creates windows that offer the most in terms of style, durability, and energy efficiency. We have wood, vinyl, and fiberglass varieties to choose from for your windows' frames, so you'll be able to select an option that perfectly meets your aesthetic preferences as well as your budget.
Why Adkins & Sons?
Homeowners just like you have been choosing Adkins & Sons for their home improvement projects since 1979. Out team brings a level of expertise that is virtually unmatched in the area. And, since we only use factory-trained installers, you can rest assured that you will receive flawless craftsmanship.
To speak with a member of our team about having dormer windows installed in your home, contact Adkins & Sons Windows today. We are proud to serve homeowners in the Southgate area.
Contact Us