What to Expect on Game Day: The Home Improvement Edition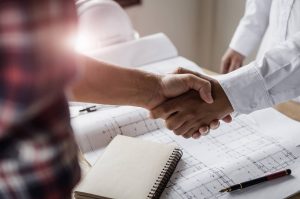 You've decided to upgrade your home's windows and doors. Excitement is bursting at your seams as you imagine how beautiful your house will look at the end of the project. To think that you could be living in the neighborhood's dream home in a matter of days! Then it hits you: the dawning realization that you have no idea how the installation process works. Should you even be at home when the project commences? You need a game plan, and Adkins & Sons is here to coach you through the process.
The Coach's Playbook
Centrally located in Southgate, MI, but serving residents across the Ann Arbor and Downriver communities, Adkins & Sons is considered the local home improvement company of choice. Why? We do well to ensure our customers are completely comfortable throughout the entire renovation process. This includes talking you through what you can expect on game day. Here are some of the tips and tricks that homeowners can follow for a winning installation:
Before
Clear your driveway for easy and safe installer access.
Remove all breakable items within 5 feet of the jobsite (inside and outside).
If your job requires a permit, please hang it in the front window.
During
Our installers will introduce themselves and show you the product(s) you've purchased.
Before installation, techs will lay drop cloths to protect your interior flooring.
Installers will carefully measure the product(s) they have and compare them to the existing openings in your home.
We will then begin removing the existing windows/doors; this is typically where most dust will be produced.
A light cleanup post-removal will keep things tidy before prepping the window/door openings.
After prepping the openings, we will "rough set" the window(s)/door(s), making sure the product is level and opens correctly.
Techs will finish the interior moldings, making sure the miters are snug.
Then your product will be foam insulated for a tight seal.
Next, techs will form the aluminum trims and apply urethane caulking to the exterior of your new product(s). (Note: Please allow time for any interior and exterior caulking to dry.)
A second cleanup will be completed following the installation.
After
Lastly, our techs will show you how to operate and clean your new product(s) and answer any follow-up questions. They will also collect the balance due.
And there you have it! No fuss or muss; just a well-played game. If you have any additional questions about our home improvement process, feel free to reach out to Adkins & Sons. Serving homeowners throughout Southgate, MI, we are always here to answer your questions. And we will not consider our work finished until you are 100% satisfied.
Contact Us