Replacement Windows for Residents in Southgate, MI and the Greater Metro Detroit Area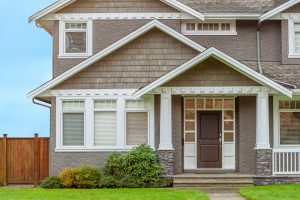 Adkins & Sons is your source for replacement windows in Southgate, Michigan, and all nearby areas. Whether you're searching for windows that are more energy efficient, easier to maintain, or more aesthetically pleasing, we can provide you with premium options that suit your preferences.
Window Styles From Trusted Manufacturers
At Adkins & Sons, we only partner with trusted manufacturers that are known for offering high-quality products. We're able to offer a wide range of replacement windows due to these partnerships, including:
Wood Windows
Wood windows deliver classic warmth and beauty to any home, and Pella's Lifestyle series of triple-pane windows is no different. These windows are ENERGY STAR® rated and provide great sound control and performance. Additionally, they can be customized with built-in blinds or shades that come with Insynctive technology that lets you controls your window treatments using an app. What's more, our wood windows can be custom stained to match the look of your home's interior, providing a timeless finishing touch.
Vinyl Windows
We offer vinyl windows from Pella® and ProVia®, two highly respected names in the window industry. No matter which manufacturer you choose, you can count on windows that are energy efficient and highly customizable. Along with selecting the exterior color, interior finish, and hardware, you'll be able to choose the style that most closely aligns with your taste. Choose from double hung, slider, casement, awning, picture, bay, bow, and more.
Fiberglass Windows
Our Pella fiberglass windows are made with Duracast®, one of the most durable window materials available. Duracast is a five-layer engineered fiberglass composite that can withstand the most extreme weather temperatures. It can even stand up to sub-zero temperatures without becoming brittle. In addition to being extremely durable, Pella's fiberglass windows are energy efficient, low maintenance, and beautiful.
Installation Service From the Experts
Adkins & Sons has been in business since 1979, and our team offers an unsurpassed level of expertise when it comes to window replacement services. Not only can we help you find the right windows for your home, but we're also the expert when it comes to installation. All of our installers are factory trained and highly experienced, and our president stops by every home at least once during installation to check in and make sure our high standards are always being followed.
Contact Adkins & Sons Today
To schedule a complimentary consultation with Adkins & Sons, contact us today. You may also want to visit our 4,000-square-foot showroom to view our products in person. Our showroom is open Monday through Saturday. If you'd like to meet with one of our consultants at a time our showroom isn't open, simply give us a call and we'll make it happen. We're proud to serve homeowners in Southgate, Ann Arbor, and all other communities in the Downriver area of Michigan.
Contact Us