Fiberglass Replacement Windows Are Exactly What the Contractor Ordered for Your Southgate, MI, Home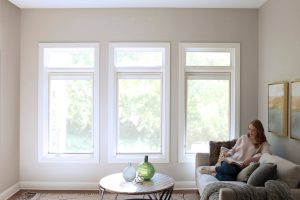 Whether your goal is to invite more natural light into your living space or improve the energy efficiency of your residence, investing in replacement windows is the ideal solution. Modern window designs sport incredible aesthetic features in addition to meeting today's energy efficiency and security standards. But how can you ensure that you are investing in the best new windows for your home? For homeowners in Southgate, MI, it's as easy as turning to the professionals at Adkins & Sons. As a family-owned home remodeling company serving locals throughout the Ann Arbor and Downriver communities, we offer a wide selection of replacement windows from industry-leading manufacturers including fiberglass windows from Pella.
What to Look for in Fiberglass Replacement Windows
Fiberglass has quickly become one of the most sought out replacement window materials on the market thanks to its ultra-strong, lightweight construction. These lower profile window frames offer the same incredible thermal performance as most vinyl window models and can also be fabricated to closely resemble natural wood frames without the upkeep. When hunting for fiberglass replacement windows, it's important to look for a low-maintenance frame that can withstand thermal contraction and expansion rates. This will ensure that you are investing in fiberglass replacements that are extremely durable and designed to offer decades of high-performance functionality.
At Adkins & Sons, we source fiberglass replacement windows from Pella, as these windows are precision crafted from a five-layer fiberglass composite material blend that can withstand the most extreme temperature changes without warping or cracking. ENERGY STAR® certified, low-maintenance, and customizable, these replacement windows are the only ones that your home needs.
Contact Us
To learn more about our fiberglass replacement windows for your home in Southgate, MI, or the Ann Arbor and Downriver communities, reach out to Adkins & Sons today.
Contact Us