Create a One-of-a-Kind Entrance With a Front Door That's Designed to Wow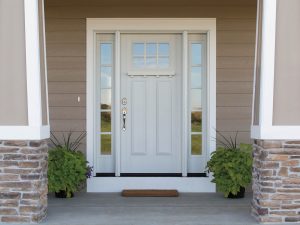 First impressions can go one of two ways: wonderfully or horribly. As a homeowner, many of these interactions will occur at the front door, where the setting can make or break the initial greeting. The easiest rule to remember? A great first impression starts with a great entry door. And for homeowners in Southgate, MI, some of the best entry doors can be found at Adkins & Sons. Since 1979, our family-owned and -operated home remodeling company has helped locals transform the appearance and performance of their residences with standout upgrades that boast the best in durability, beauty, and energy efficiency. Serving residents throughout the Ann Arbor and Downriver communities, we do well to ensure homeowners benefit from a thoughtful, personalized service that always puts customer satisfaction first.
What Types of Entry Doors Are Best?
As you come to the realization that your home could greatly benefit from a new entry door, you'll soon find yourself neck-deep in search engine results as you ask: What types of entry doors best fit my needs? The trick to finding the perfect entry door comes down to the following:
The uniqueness and customizability of the product
Security and safety
Weather resistance and overall durability
Stellar energy efficiency ratings
At Adkins & Sons, our entry doors check all of the boxes. Sourced from industry-leading manufacturer ProVia®, these front doors are:
Available in fiberglass or steel configurations that are both durable and resistant to extreme weather conditions
Equipped with insulating components for excellent thermal performance
Rigged with a three-point locking system and security plate
What's more, you'll be able to visualize what your new door will look like on your home thanks to ProVia's Exterior Home Design Visualizer.
Reach out to Adkins & Sons today to learn more about our entry doors for your home in Southgate, MI.
Contact Us