Vinyl Siding Replacements for Southgate, MI, Homeowners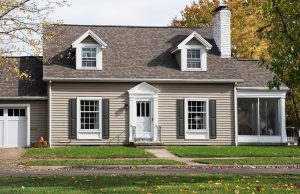 When it comes to choosing the best siding replacement for your residence, it's important to remember that material plays a big role in the overall performance. From energy efficiency to home security, house siding has more impact on the functionality of your home than you may think, and one of the best materials for the job is vinyl. At Adkins & Sons, we go above and beyond to source vinyl siding from industry-leading manufacturer CertainTeed™ and offer professional installations at homes in Southgate, MI, and surrounding communities in Ann Arbor and Downriver.
Why Vinyl Siding?
If you are looking for a home exterior siding replacement that offers the very best in terms of weather protection without sacrificing beauty, vinyl siding is the best option. The vinyl siding that we source from CertainTeed exceeds these advantages, as they are available in a plethora of fade-resistant colors and low-maintenance styles, which include:
Clapboard
Shiplap
Beaded
Shakes
Shingles
Professional Siding Installation
As a family-owned siding company with more than 20 years of industry experience, when it comes to the installation of your vinyl siding, you can trust that our team of licensed and certified installers will complete a flawless job. What's more, we offer a free quote and complimentary siding inspection as well as provide access to our large showroom, stock full of product samples for you to look over. Plus, we provide extended 15-year warranties on all labor and materials in addition to financing plans that are designed to fit your unique lifestyle.
Contact Adkins & Sons today to learn more about our vinyl siding options for your residence in Southgate, MI.
Contact Us