The Best Home Improvement Company to Renovate Your Home in Lincoln Park, MI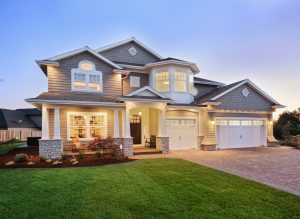 Are you planning to replace your windows with energy-efficient upgrades that will take your home's curb appeal up a notch or two? Or maybe you're fed up with sliding glass doors that no longer live up to their name, so you need replacements that will actually slide open without a fight. Perhaps you have an even bigger renovation in mind—say, a siding replacement or kitchen remodel?
No matter which of these popular upgrades you're envisioning for your home in Lincoln Park, Michigan, you can feel confident turning to the pros at Adkins & Sons. Since 1979, we've been a family-owned home improvement company that's been helping homeowners in the Downriver area remodel their homes with high-caliber, long-lasting products and top-notch workmanship. This means we're thoroughly familiar with the needs and tastes of local homeowners, as well as which brands have products that will go the distance with Mother Nature in the Lincoln Park climate.
When you partner with us, we'll be happy to share our extensive knowledge of the home improvement marketplace, which can save you many hours of homework in shopping for the best products to beautify and protect your home. Plus, unlike many other home improvement companies serving this region, we offer 15-year warranties on our installation services. That's on top of the industry-leading manufacturer warranties on the products we install, thus adding up to an exceptional level of protection for your investment.
Offering Many Ways to Upgrade Your Home
Here are only a few of the home improvement services available from Adkins & Sons:
Window replacement, including a variety of popular brands like Pella®, Andersen®, and ProVia®,
Exterior door replacement, including front entry, patio, and storm doors
Siding installation, with a choice of vinyl or aluminum
Kitchen remodeling
Bathroom remodeling
Construction of home additions
Garage renovations
Installation of dormers, skylights, and sun tunnels
Ready to learn more? Contact Adkins & Sons today for more information about our home improvement company and the many renovations we complete for homeowners throughout the Lincoln Park area.
Contact Us