Metal Siding Available to Homeowners in Southgate, MI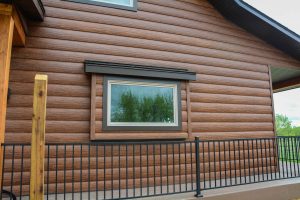 After you've gone through the effort of repainting your siding for the umpteenth time, the prospect of investing in a manageable replacement may start to seem like a revolutionary idea. One of the most durable and low-maintenance siding replacements on the market, contrary to popular belief, is metal siding. At Adkins & Sons, we source a wide variety of siding options for homeowners in Southgate, Michigan, and the surrounding Ann Arbor and Downriver communities. And our collection just so happens to include aluminum siding.
What Are the Benefits of Aluminum Siding?
Over time, metal has become overshadowed by other popular siding replacement materials like vinyl. However, the advantages of metal siding still make it one of the most common and favored forms of siding on the market today. Aluminum siding is not only lightweight, but it also accepts the application of paint very well and, when properly maintained, can keep its like-new appearance for approximately 40 years. What's more, aluminum siding is also:
Fireproof
Waterproof
Resistant to rot, rust, and insect damage
Recyclable
Best of all, metal siding can be further customized to mimic the look of your favorite siding material—such as natural wood—for a traditional texture that is sure to boost the curb appeal of your residence.
Contact Us
If you would like to learn more about our aluminum siding, reach out to Adkins & Sons today. Our metal siding is not only an affordable option but also a heavy-gauge upgrade that is sure to provide impressive insulation and durability. We serve homeowners in Southgate, MI, and surrounding areas.
Contact Us