Increase the Livable Space at Your Residence With a Home Addition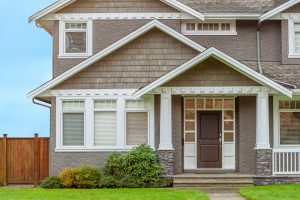 Whether you've recently moved into a new home or have been comfortably settled in the same residence for over a decade, the process of refining and remodeling your home to meet your various needs is a slow-burning one. Creating a dream home takes time and will often require professional guidance from experts who understand the intricacies of the home improvement industry. This is especially true for homeowners who are on a mission to expand the livable space of their residences with a home addition. For residents in Southgate, Michigan, or surrounding Ann Arbor and Downriver communities, the pros that you can count on for home addition design and construction are at Adkins & Sons.
Benefits of Home Additions
House additions are an invaluable investment for homes of any size, large or small. Why? They add livable square footage and additional storage space to your residence, working well for a sunroom, craft space, home office, guest room, mudroom, enclosed outdoor/indoor living area, garage, or for any other purpose you'd like. In short, the possibilities for your home addition are endless.
At Adkins & Sons, our custom home additions are designed meticulously to suit your every need. Even if you are unsure of what you want from your home addition, our pros will work with you to establish a purpose for your expansion and navigate you through the step-by-step process. This comprehensive take on home additions will ensure that you benefit from a well-rounded service that prioritizes your needs and comfort for a final result that will leave you breathless.
Contact Adkins & Sons
Adkins & Sons is a home improvement contractor in Southgate, MI, that is ready to help you achieve your various home remodeling projects. Contact us today to schedule a free estimate for your home addition.
Contact Us